Katharina's Lentil Bread
Breakfast / Lunch / Various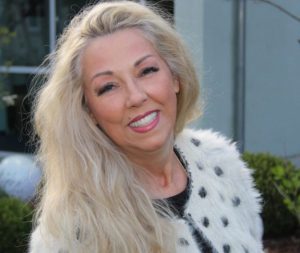 Katharina Bachman
Kuala Lumpur, Malaysia

Category: Breakfast / Lunch / Various
Level: Easy
Prep Time: 15 min. (without swelling & baking time)
A Revolutionary New Bread Recipe!
Are you sick and tired of commercial bread, too? Especially unhealthy white bread, made of genetically modified wheat? Extra white sugar you don't need? Or added chemicals and preservatives, you can not even pronounce?
Try my Revolutionary New Bread Recipe: A healthy lentil bread, which tastes amazingly delicious! I invented it myself.
! 100% Gluten Free
! 100% Dairy Free
! 100% Free of Refined White Sugar

! High in Proteins
! For Vegans and Vegetarians
! Only natural and unrefined coconut blossom sugar (low GI) used
X

No Preservatives 

X 

No Stabilisers 

X 

No Emulsifiers 

X 

No Artificial Flavouring 

X 

No Coloring 

X 

No Oil
Ingredients
450 milliliter still water
150 grams lentil flour
150 grams teff flour
3 Tbsp. psyllium husk (heaped Tbsp.)
1½ - 2 Tbsp. coconut blossom nectar
1½ tsp. Himalayan salt
1½ tsp. cream of tartar
½ Tsp. bicarbonate of soda (organic)
1 Tbsp. tapioca starch (to sprinkle)
Remarks
The listed ingredients make up approx. 700 to 800 grams of bread! 
Instead of coconut blossom nectar, you can use the same amount of coconut blossom sugar!
Preparation
1. Mix 400 milliliter of water and coconut blossom nectar. If you use coconut blossom sugar, the crystals should have completely dissolved.
2. Fill psyllium husks into a bowl, mix well with the "sweet" water and allow to swell for 90 minutes (or overnight). The bowl does not have to be in a warm or cool place.
3. Mix Himalayan salt, cream of tartar, bicarbonate of soda, lentil flour and teff flour in a bowl. Stir in the "sweet" psyllium husk mass with a fork thoroughly (for at least 4 minutes) until a homogeneous dough has formed. Please do not use a whisk !!
4. Mix apple cider vinegar with the remaining 50 milliliter water. Pour the mixture onto the dough and mix again with a fork(!). Use a flexible spatula to form the dough in the bowl into a ball.
5. Preheat the oven to 356 °F (180 °C). Do not use circulating air! Prepare a baking sheet with baking paper. Sprinkle some tapioca starch on the baking paper. Tilt the dough ball out of the bowl onto the baking tray (Helpful: flexible kitchen spatula), sprinkle some tapioca starch on the dough ball and your hands, and form the ball into a desired loaf of bread (please do not knead, just shape). Cut surface with a very sharp knife about 2 cm deep so the bread gets the typical bread-look after baking.
6. Put the baking tray into the preheated oven (middle rail) and bake the loaf for 80 minutes. Is the bread ready? Make a knocking test* and let the bread (on a baking rack) cool down completely.
TIP! 
a) After 45 minutes baking time, place a suitable piece of baking paper on the bread so that the surface doesn't burn.
b) Lentil flour can be easily made by yourself: grind lentils in a mill, or place in a powerful blender.
c) The SOS Lentil Bread may additionally be seasoned with nuts and sesame (add 30 grams minced, roasted cashews and 10 grams roasted sesame seeds in the dough).
Note for the food processor with a dough hook
Mix Himalayan salt, cream of tartar, bicarbonate of soda, lentil flour and Teff flour in the mixing bowl. Add the swelled psyllium husk mass to the dry ingredients and knead for at least 4 to 5 minutes. Then add the apple cider vinegar-water mixture and knead for another 2 to 3 minutes. From time to time, push possibly dough remnants at the edge of the mixing bowl with a flexible spatula into the middle of the bowl.
My Recommendation!
Keep lentil bread in a lockable glass container in the fridge. There the lentil bread lasts up to 2 weeks!
*How does the Knockin Test?
Take the bread from the baking sheet and pat with the knuckle on the bottom of the bread. If it sounds hollow, the bread is ready. If it sounds rather dull, just bake another 10 minutes. Then repeat the knock test.