Creamy Filling - For Carrot Cake
Breakfast / Lunch / Until 4pm Afternoon / Various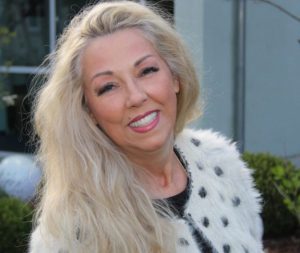 Katharina Bachman
Kuala Lumpur, Malaysia

Category: Breakfast / Lunch / Until 4pm Afternoon / Various
Level: Easy
Prep Time: 35 min. (without resting time)
A Revolutionary New "Buttercream" Recipe!
! 100% Gluten Free
! 100% Dairy Free
! 100% Free of Refined White Sugar
! Only natural and unrefined coconut blossom sugar (low GI) used
X

 No Butter!  

X 

No Preservatives!  

X 

No Artificial Flavouring!  

X 

No Coloring!
Ingredients
380 grams of almonds (with skin)
230 grams of coconut blossom sugar
3 tsp agar-agar powder
1 liter of still water (no sparkling water!)
140 milliliters of grapefruit juice (freshly squeezed)
1 pinch of Himalayan salt
Remarks
The listed ingredients make up approx. 800 grams of almond cream!
Instead of coconut blossom sugar, you can use the same amount of coconut blossom nectar!
Preparation
1. Wash almonds well and soak overnight in water.
2. Drain the soaked almonds and rinse thoroughly.
3. Place the almonds and the still water in a kitchen blender and mix vigorously until a creamy consistency is obtained.
4. Squeeze this almond mass through a clean kitchen towel (or squeeze it with a flexible spatula through a fine-meshed metal sieve) and collect the almond milk.
The remaining almond pieces in the kitchen towel (or sieve) you can dry in the oven, add in cereals, or use it for backing cookies, etc.
Note: Split the ingredients into two equal portions if you don't have a large blender.
5. Put 700 milliliters of this creamy almond milk, the coconut blossom sugar and a pinch of Himalayan salt in a saucepan, and simmer until the liquid has been reduced by about 30%. Caution! Please keep stirring so nothing can burn.
6. Remove the pot from the heat and allow cooling briefly. Add agar-agar powder in the "sweet milk", stir with a whisk (please use whisk made from metal), add quickly the grapefruit juice and stir well. Then add coconut oil, use an immersion blender to beat the coconut oil until the oil has completely bonded with the egg-sugar-mass.
7. Put the almond cream in the fridge for at least 2 hours.
8. Remove the almond cream from the fridge and mix it with an immersion blender until it is into being a creamy consistency is obtained.
The cream is ready for further processing.