Carrot Cake - SOS compliant
Breakfast / Lunch / Until 4pm Afternoon / Various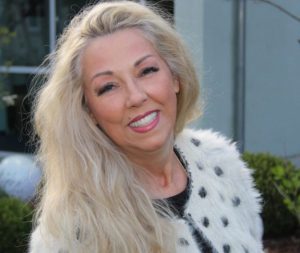 Katharina Bachman
Kuala Lumpur, Malaysia

Category: Breakfast / Lunch / Until 4pm Afternoon / Various
Level: Easy
Prep Time: 55 min. (without backing time)
A Revolutionary New Carrot Cake Recipe!
! 100% Gluten Free
! 100% Dairy Free
! 100% Free of Refined White Sugar
! Only natural and unrefined coconut blossom sugar (low GI) used
X

No Wheat Flour!   

X

 No Butter!   

X

 No White Sugar!   

X 

No Preservatives!   

X 

No Artificial Flavouring!   

X 

No Coloring!
Ingredients
100 milliliters of sheep yogurt
400 grams of carrots
200 grams of coconut blossom sugar
190 grams of coconut oil
130 grams of walnuts
120 grams of green banana flour
120 grams teff flour
120 grams of freshly grated coconut flakes*
50 grams of raisins
4 eggs
1 lemon
2 teaspoons of cream of tartar
1 nutmeg
1 teaspoon bicarbonate of soda
1 tbsp cinnamon
1 tbsp vanilla extract
½ tsp Himalayan salt
*Alternative: 90 grams dried coconut flakes
Remarks
The listed ingredients make up approx. 800 grams of almond cream!
Instead of coconut blossom sugar, you can use the same amount of coconut blossom nectar!
Preparation
1. Preheat the oven to 350°F (160°C).
2. Grease springform (Ø 28 cm) with coconut oil. Grate the nutmeg and chop the walnuts.
3. In a small bowl: Beat the eggs with the coconut blossom sugar until frothy. Then add the coconut oil in and stir very well. The best way to stir in the oil, use an immersion blender.
4. In a second bowl: Mix the egg-sugar-oil-mixture very well with the dry ingredients (flours and all others). Then stir in the raisins and the sheep yogurt. Stir well.
5. Wash lemon, dry it, rub off the lemon peel completely, squeeze lemon and mix the lemon juice with the zest.
6. Grate the carrots and fill it in a large bowl. Immediately stir in the lemon juice mixture (so that the carrots do not turn brown). Now add vanilla extract, grated nutmeg, chopped walnuts and coconut flakes and mix everything.
7. Add the mixed ingredients (from the second bowl) to the grated carrot mass (in the large bowl) and mix together very well.
8. Pour this dough into the greased springform pan, smooth it, place in the preheated oven (middle rail) and bake for 30 Minutes.
9. Allow the carrot cake to cool down completely. Then cut it horizontally in half. Spread generously the creamy filling (almond cream) on the one-half side (about 2 cm thick). See recipe "Creamy Filling - For Carrot Cake".
10. Place the other half side of the cake on top of the almond cream and garnish the carrot cake with the remaining filling and the chopped nuts (see picture).